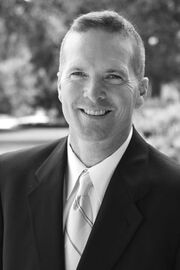 Eric Norman Thompson was born in Sleaford, Lincolnshire, the son of George Henry and Anne Thompson,[2]and grew up Rudgwick, Sussex, attending Collyer's School, Horsham. He trained to be an actor at the Old Vic acting school in London and joined the Old Vic theatre company in 1952. He worked mostly for the BBC, and was a presenter of the children's television programme Play School in the 1960s. He was best known as the narrator of The Magic Roundabout, for which he wrote the English-language scripts, using the visuals from the French Le Manège Enchanté. Thompson was married to Scottish actress Phyllida Law whom he met while at the Old Vic, and was the father of actresses Emma Thompson and Sophie Thompson. He died at 30th November 1982. In 1992, ten years after Thompson's death, fifty-two unseen episodes of The Magic Roundabout were broadcast on Channel 4. The adaptation and narration of the episodes was done by The Young Ones star Nigel Planer in a pastiche of Thompson's style.
Ad blocker interference detected!
Wikia is a free-to-use site that makes money from advertising. We have a modified experience for viewers using ad blockers

Wikia is not accessible if you've made further modifications. Remove the custom ad blocker rule(s) and the page will load as expected.